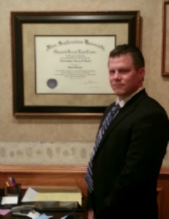 We're committed to providing you with top notch legal support.
We approach every client with a focus on integrity, advocacy, and understanding. We fight for you!
Our legal team has a well-deserved reputation of excellence in providing smart, sensible, and cost-effective legal representation for our clients. We offer high-quality legal work and exceptional personal client service for a reasonable fee. Our clients can reach us 24 hours a day 7 days a week.
We serve a wide range of clientele, and every client relationship is valued greatly. We value our client/attorney relationship and always make are clients a priority. When you call our office you will directly speak to a lawyer that will handle your case from the begining to the end of your specific matter. We are at the forefront of ever-changing laws and work closely with our clients to give them aggresive and zealous representation in and out of court.
EDUCATION
Attorney Christopher S. O'Keefe was born and raised in Lee County, FL. He attend Cape Coral High School. He recieved his undergraduate degree in 2001 from the University of Central Florida. He attended the Shepard Broad Law Center at Nova Southeastern University and graduated with a Juris Doctorate degree in 2003. While in lawschool he was a certified Legal Intern for NSU's Children and Families clinic where he handled all family matters including divorce, child support, custody, and other family law related issues.

EXPERIENCE:
From 2004 to 2007, Attorney Christopher O'Keefe was a goverment attorney defending individuals charged with misdeameanors to the most serious felonies. He started his career in the misdeameanor division and within three months was promoted to a Felony track division.

From 2007 to present, Attorney Christopher O'Keefe has owned and operated the Law Office of Christopher S. O'Keefe, P.A. Attorney Christopher S. O'Keefe has been "of counsel" to other local law firms in Cape Coral/Ft. Myers. Christopher has represented numerous individuals in several areas of the law consisting of Criminal Law, Family and Marital Law, and Civil Litigation.

As a trial lawyer, Attorney Christopher S. O'Keefe has handled over a thousand of criminal case including, Driving Under the influence, Drug Trafficking, Sales and Possession, Battery, Assaults, Murder, Theft Crimes, Sex Crimes, Property Crimes and other criminal charges.

Christopher has extensive experience in Marital and Family Law matters including Divorce, Dissolution of Marriage (Divorce); Uncontested and Simplified Divorces; Modifications of Child Support, Alimony, Custody and Time Sharing; Relocation; Paternity/Original Child Support and Custody Determinations; Domestic Violence/Injunctions; Temporary Custody by Extended Family Members; Adoptions; Prenuptial and Postnuptial Agreements; Name Changes of Adults and Minor Children; Emergency Parenting Matters; Contempt and Enforcement Proceedings, Department of Children and Family matters such as Dependancy and Termination of Parental Rights, and Department of Revenue proceedings.

Christopher has represented numerous businesses and individuals in civil litigation matters including Breach of Contract, Fraud, Negligence, Evictions and all related matters.

Christopher has represented many families in Guardianship case including Plenary Guardianship, Limitied Guardianship, Guardianships for disabled adults and Guardianship for minor children.